DA Transportation
Organization Chart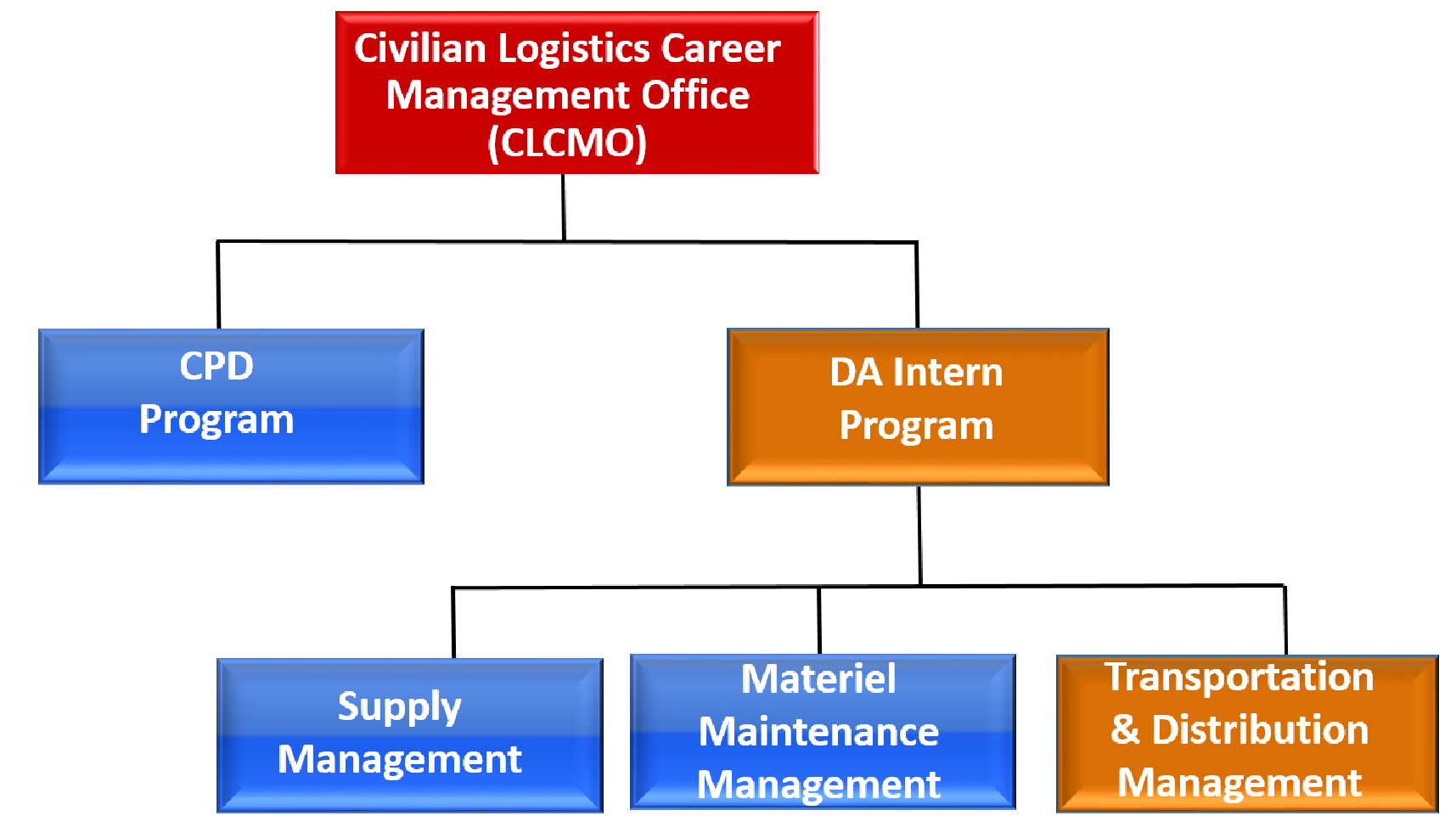 The Transportation and Distribution career field offers challenging opportunities and provides a full spectrum of transportation capabilities at the tactical, operational, and strategic levels of war, enabling a CONUS-based and forward-deployed Army to rapidly deploy, distribute, and maneuver forces, equipment, and materiel anytime, anywhere in support of our soldiers.
The Transportation Corps is transforming with the Army and worldwide movement of units, personnel, equipment, and supplies. Transportation managers' focus is to move critical resources rapidly, under positive control, through an integrated, transportation-based global distribution system from the source to the Combatant Commander. The Transportation Corps leverages emerging technologies and thrives on the digitized battlefield. It provides movement control and in-transit visibility and guides delivery to deployed forces in a dynamic, nonlinear battlefield in accordance with the Chief of Staff of the Army's goals. Our Soldiers and civilians are the key to movement and distribution. They are the Transportation Corps; The Spearhead of Logistics. Nothing Happens Until Something Moves!
As a Transportation Specialist you will learn to provide distribution expertise to support the Army's Force Projection mission. The field of activity encompasses functional planning, deployment operations, procurement, coordination, and control of the movement of personnel, personal property, and materiel on commercial and military transport via rail, air, land, and sea. Typical duties in the Transportation and Distribution program include:
Plan, schedule, and supervise the use of each mode of transportation for the effective movement and distribution of units, personnel, equipment, and supplies.
Plan, execute, and track the movement of materiel from the source to the Combatant Commander by synchronizing the use of all modes of transportation and serve as the Army's single movement controller and traffic manager.
Provide theater port opening capabilities at fixed ports, unimproved beach sites, and during Logistics-Over-The Shore (LOTS) operations by conducting multi-modal, common-user land and water-based transportation operations.
Provide DoD worldwide, single agency management for military traffic, land transportation, and common-user ocean terminals.
Develop transportation concepts and doctrine and develop unit organizations and the requirements to support acquisition of transportation systems for the Army.
Provide field and sustainment maintenance and supply for marine and rail equipment.
This training program is intensive and thorough. You will learn about materiel maintenance and supply maintenance which are two other basic elements in the logistics arena. The intern training program lasts a total of 18 months and consists of three phases, completed in no particular order. The first phase is classroom training. Upon being hired into a position, interns will be required to move to the Fort Lee area to complete this initial classroom training (this initial move will be at your own expense). Check the Classroom Training page for details on the classes that are given during this stage.
The second phase is on-the-job training (OJT) at an assigned training site. These training sites are located throughout the United States and are assigned based primarily on where the need is greatest. All expenses involving your move to and from the OJT site will be paid by the government.
The third phase is completing Basic Officer's Leadership Course (BOLC). This course will provide the student with leadership skills, tactics, maintenance and operational aspects of weapons and vehicles used in a transportation corps. The student will be train alongside commissioned officers of the Army. While enrolled in the course, students may be required to train on Saturdays and Sundays along with occasional overtime during the week. Students will be required to complete a mandatory Field Training Exercise (FTX).
Upon completion of the intern training program interns will be assigned to a Permanent Duty Location. Your PDL will be determined, and based on, Army requirements. Permanent Change of Station (PCS) funding, at the government's expense, will be used to move yourself, dependents, and household goods to your PDL.
Please be aware that you will have to sign a mobility agreement and undergo a background check to secure a DOD security clearance if you are selected for a position. Individuals that have a history of excessive drug use, previous criminal convictions, have engaged in any sort of fraud or other forms of illegal activity may not be able to pass the background investigation.