Supply Management
Organization Chart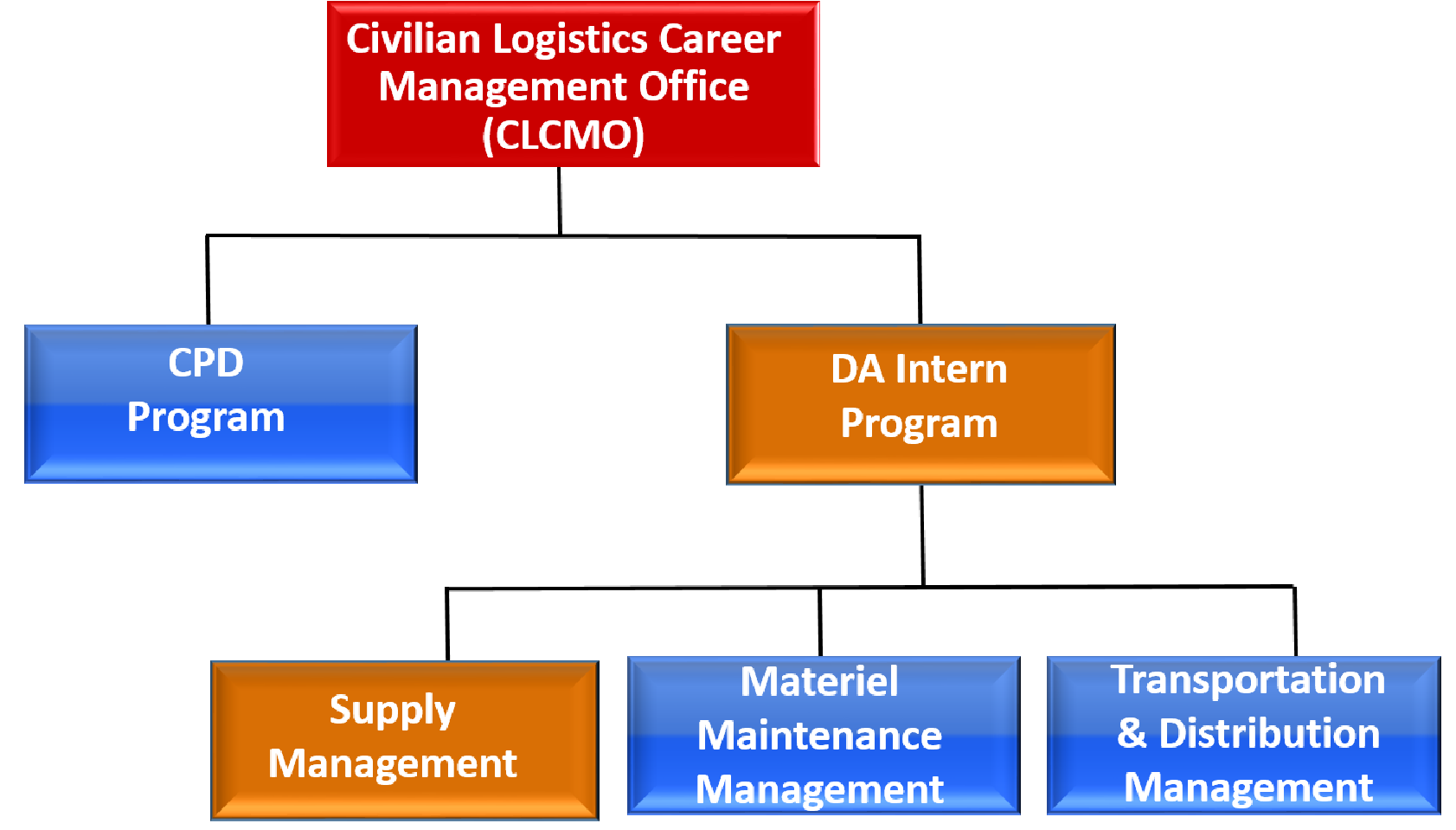 The Supply Management career field offers challenging opportunities to participate in supporting our soldiers by providing them the right equipment at the right place and at the right time.
Army Supply Managers must know when to buy, how much to buy, where to distribute, how best to support complex logistics operations, and how to forecast and plan for future operations. They use state-of-the-art computers linked with supercomputers and global communication networks to manage Army inventory and logistics support operations.
What do they buy, stock, store and issue? The answer to this question is as broad as the many different types of equipment, systems, components, and parts the Army uses every day. This ranges from clothing, helmets and rifles to artillery, ammunition and missiles as well as from petroleum, food service equipment and water purification systems to communications, intelligence and advanced analytical research equipment. You name it, we got it - in probably the largest supply inventory in the world.
Army Supply Management requires all the personal and professional skills any complex position in any large organization would require: analytical skills, good communications skills, computer skills, and the ability to learn and adapt to a variety of position tasks. Following are a few of the many tasks you will be required to perform as a supply manager:
Analyzing and forecasting requirements for Army materiel, and making decisions to buy or repair individual items to fill future requirements.
Coordinating and overseeing distribution of new equipment or repair parts to Army units worldwide.
Planning, programming, and budgeting to support Army requirements.
Analyzing and writing functional descriptions for changes to Army automated supply systems.
Writing or implementing regulations and procedures for the management of Army items of supply.
Obtaining, expediting or diverting material to support emergency operations, such as disaster relief or humanitarian aid, as well as military operations.
Coordinating and managing sales of equipment to foreign governments as part of the Security Assistance program.
This training program is intensive and thorough. Not only will you learn about supply, but you will also become familiar with transportation and maintenance, two other key elements in the logistics arena. Classroom instruction will be provided at the U.S. Army Logistics Management College, Fort Lee, Virginia.
The intern training program lasts a total of 18 months and consists of three phases. The first phase is classroom training held at the Army Logistics University, Bunker Hall (ALU) in Fort Lee, Virginia. Upon being hired into a position, interns will be required to move to the Fort Lee area to complete this initial classroom training (this initial move will be at your own expense).
The second phase is on-the-job training (OJT) at assigned training sites. These training sites are located throughout the United States and are assigned based primarily on where the need is greatest. All expenses involving your move to and from the OJT site will be paid by the government.
The third phase is completing Basic Officer's Leadership Course (BOLC) at Fort Lee, Virginia. This twelve (12) week course will provide the student with the basic knowledge of unit management, technical quartermaster functions, field services, petroleum and water operations, and subsistence. The student will be trained alongside commissioned officers of the Army. While enrolled in the course, students will be required to train on Saturdays and Sundays along with occasional overtime during the week. Students will be required to complete a mandatory Field Training Exercise (FTX).
Upon completion of the intern training program, interns become full time federal employees at the Permanent Duty Location (PDL) they were assigned to. Your PDL will be determined and based on Army requirements. Permanent Change of Station (PCS) funding, at the government's expense, will be used to move yourself, dependants, and household goods to your PDL.
Please be aware that you will have to sign a mobility agreement and undergo a background check to secure a DOD security clearance if you are selected for a position. Individuals that have a history of excessive drug use, previous criminal convictions, have engaged in any sort of fraud or other forms of illegal activity may not be able to pass the background investigation.