Client Services Division
Mission
The Mission of the Client Services Division (CSD) is to provide Legal Assistance, Claims and Tax Preparation services to all eligible personnel.
The Legal Assistance Office assists eligible clients to resolve personal legal matters.
The Claims Office processes claims for and against the U.S. Army.
The Tax Center assists in preparation and filing of routine Federal and State tax returns.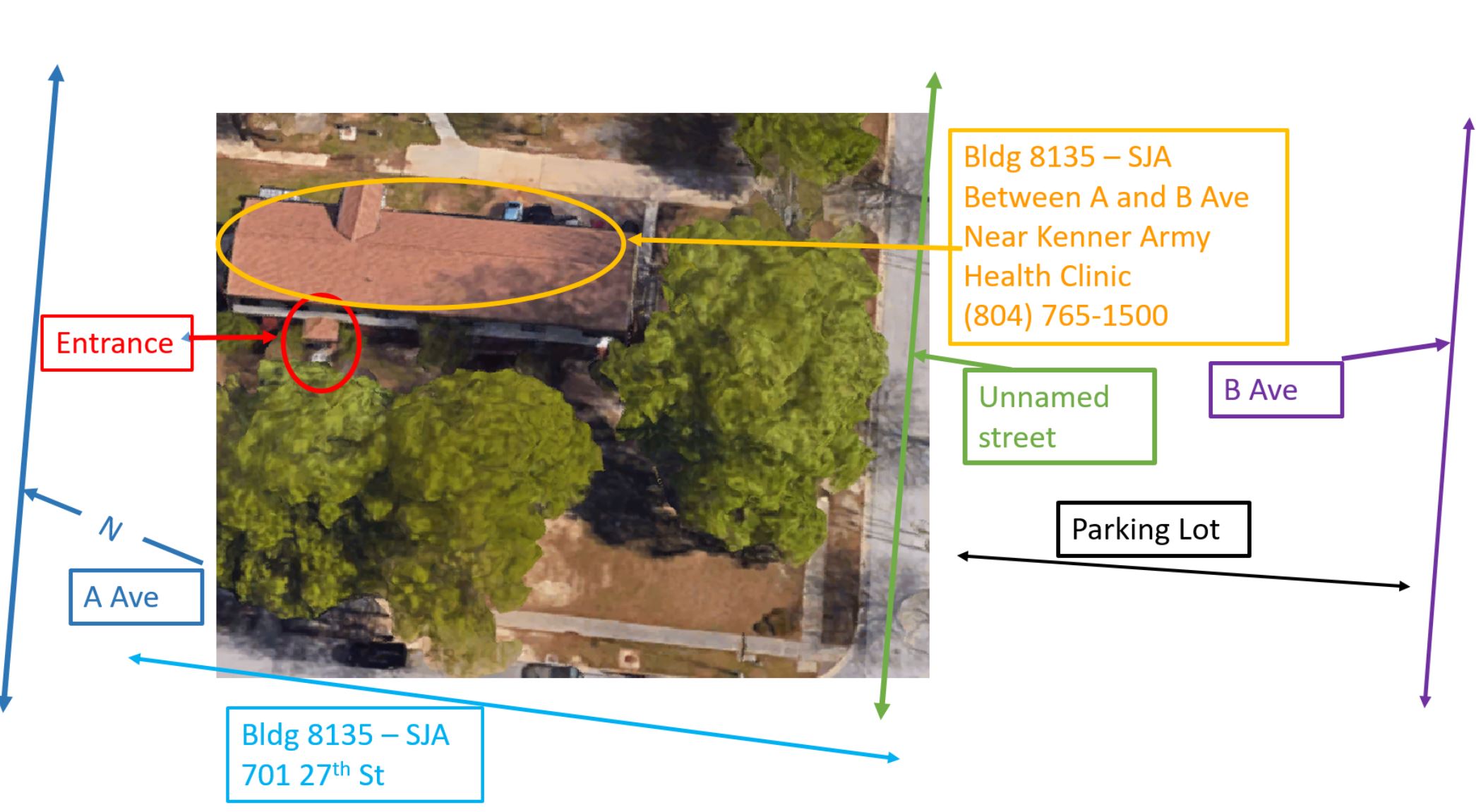 Services:
Powers of Attorney and Notarial services are available anytime during regular business hours,
unless otherwise advertised.
Attorney consultation for legal assistance matters is by appointment only.
To make an appointment, please call (804) 765-1500.
Types of Legal Assistance Cases We Can Provide Assistance:
Family Law (marriage, separation, divorce, support, custody, visitation)
Estate Planning (wills, testamentary trusts for benefit of minors, living wills/advanced medical directives, medical care powers of attorney)
Protection under Service Members' Civil Relief Act (SCRA)
Real Property (to tenants on rental issues, lease termination under the SCRA, purchase, sale)
Personal Property (contracts, warranties, consumer affairs)
Economic (loan disputes, debt garnishments, credit cards, pre-service debt under SCRA)
Civilian Administrative (notarizations, name change, naturalization, immigration)
Military Administrative (financial liability investigations, reprimands, evaluation appeals)
Taxes (real and personal property tax issues, income tax assistance (seasonal))
Civilian Criminal Matters (LIMITED) to explaining nature of charge, possible punishments, procedure)
Limitations on Legal Assistance Services (Cases we cannot assist):
Military Justice matters must be referred to the Trial Defense Service
Private business and other money making activities are outside the scope of the Legal Assistance Program
All employment matters (except USERRA)
Self Help Preventative Law Information:
For many legal assistance issues, there are substantial steps the client can take to resolve their problem or better educate themselves about available options. We encourage you to review the resources on this page for helpful tips about how to make your visit to our office more productive and for information related to your specific topic or issue.
Additional Resources
Links
Legal Advisory Notice
The information provided on this web site is meant for the sole use of active duty service members, retirees, their families and other personnel eligible for legal assistance from the Fort Lee Office of the Staff Judge Advocate.
This web site and all links have been produced for general informational purposes only and does not create an attorney-client relationship. It should not be used as a substitute for specific legal advice from an attorney. Any links provided are only for the convenience of the user and are not endorsed by the Army.